Friday Night Focus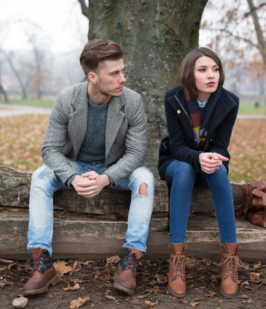 Dedicate a Friday night to improving your relationship. Friday Night Focus is designed to help you build or maintain a healthy relationship.  Space is limited to five couples. Participation with the group is voluntary; you may share or keep things private. This is an educational workshop and not considered therapy.
Improve your communication and connection! 
When:  Friday, January 26, 2018.  6:00 – 9:30 pm. 
Why: It is time to invest in your relationship.  Warning: this investment could result in more joy, teamwork, and intimacy. 

Cost: $150 per couple
Location: Location: 317 Office Square Ln, Virginia Beach, VA 23462
Facilitator: Kelly Scharver, LPC
Description:  You will learn tools to improve your relationship as soon as you leave the workshop.  You will identify the ineffective behaviors that are likely damaging your relationship currently.   Once you identify the behaviors, you will learn two tools to address the most common relationship problems. It doesn't matter how much you learn if you don't have a plan to make these new healthy steps a habit things won't change. Therefore you will spend some time planning how to implement your tool of choice and stay in connection with each other.
Break/Refreshments: We will take a 15-minute break halfway through the workshop. Light healthy energetic snacks and water will be provided. Feel free to bring additional food to keep your energy up.
The January 2018 Focus is currently sold out.  The next Focus is on March 2, 2018.  The  Call Kelly Scharver at 757 240 3574 or submit your email here to reserve your spot or to be put on the January waitlist.